Great Traditions, Great Achievements
The Polish Studios for Conservation of Cultural Property
(PPKZ S.A.) is the legal successor of State Studios for Conservation of Cultural Property (PPPKZ), whose fine legacy it has ambitions to continue. PP PKZ was founded in 1950 as a company specialising in complex conservations of architectural monuments and handicraft.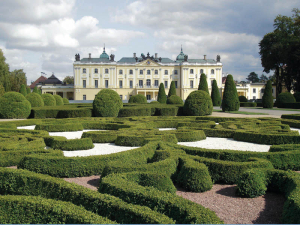 Great achievement worthy of praise
Over the years, the achievements of the company in the area of conservation have been enormous. It saved several tens of thousands historical structures and monuments, pieces of art and thousands of volumes of archived research and technical documents. PP PKZ carried out the most important conservation works in post-war Poland, including reconstitution of the Royal Castle in Warsaw and conservation of the largest painting in Europe – "The Racławice Panorama". The company participated in the reconstruction and restoration of historical city centres in Gdańsk, Krakow, Toruń and Zamość. The company also reached beyond Poland and Europe, being active in Russia, Cambodia or Egypt, among others. After completion of the works in Potsdam, Algiers and My Son (Vietnam), the monuments were added to the UNESCO List of World Heritage.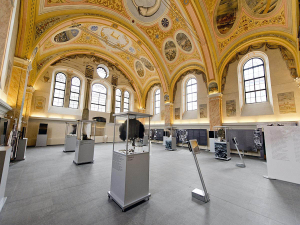 Professionalism, Artistry and Complementarity of Services
At present, PPKZ S.A. is the leading conservatory company in the Polish market, accepting even the most challenging tasks. The basic activity of the company is to carry out conservatory and construction works. The company structure includes also the Textile Preservation Workshop, Paper and Leather Conservation Workshop as well as Scientific and Research Laboratory. The versatility and efficiency of the company in all fields of conservation and renovation of monuments, its multi-trade structure and the best experts guarantee durability and high quality of the performed works.
The Present Serving the Past
Recently, the company has completed many prestigious works including the renovation of Teatr Stary in Lublin, the dome of the Old Town Hall, the Fountain of Neptune in Gdańsk, the synagogue in Dąbrowa Tarnowska, the conservation of the rotunda of the Spa House (Dom Zdrojowy) in Sopot, the reconstruction and conservation of the gravestones of the members of the January Uprising in the Lychakiv Cemetery in Lviv as well as the renovation and conservation of the amphitheatre in Łazienki Park in Warsaw.
PPKZ S.A. has a long list of valuable credentials for its projects and takes advantage of its potential by joining various consortia or entering into subcontracting arrangements.